Pandemic and Economic Recovery in the South Bay
Stay informed on the latest developments in guidelines, regulations and resources for REALTORS in the South Bay.
New Podcast Alert: Listen Here
"Can I post open house signs?"
"What are the current requirements for home showings?"
"Could multiple people sign one PEAD form?
Get these answers and many more insights on current industry guidelines in our conversation with Jana Gardner, Legal Counsel with the California Association of REALTORS® and, and Sheri Ferejan, Managing Broker with Palm Realty Boutique.
Visit https://www.carcovidupdates.org/ for the latest transaction FAQs, Realtor resources and webinars.
Important links:
– Industry Guidance for Real Estate Transactions
– COVID-19 General Checklist for Real Estate Transactions
– LA County Safer at Home FAQ (section pertaining to real estate on page 11, #22)
– LA County Roadmap to Recovery
Please note that this guidance does not supersede stricter local or county orders which can be found here:
LA County: http://publichealth.lacounty.gov/media/Coronavirus/
City of LA: https://www.lamayor.org/COVID19Orders
Fiscal Updates: What you should know about our market and economy
With April's market numbers in, all are on the US, and California economy during the pandemic. Here are some helpful reports that help to paint the picture:
– California Department of Finance's Budget Outlook
– C.A.R.'s Market Update Webinar
– U.S. Bureau of Labor Statistics News Release (5/8/2020)
Extended Tax Deadlines
The Governor signed an executive order today May 6th that waives penalties for property taxes paid after April 10 for taxpayers who demonstrate they have experienced financial hardship due to the COVID-19 pandemic through May 6, 2021. This will apply to residential properties and small businesses. Additionally, the executive order will extend the deadline for certain businesses to file Business Personal Property Statements from tomorrow to May 31, 2020, to avoid penalties.
C.A.R. RED ALERT: Urge your State Senator to VOTE NO on AB 828 — Rent Reduction Bill
C.A.R. OPPOSES AB 828 (Ting), a bill that, among other things, effectively forces a 25 percent reduction in rents. C.A.R. opposes the bill because it is unconstitutional and provides no financial protection for mom-and-pop property owners who still must pay their mortgages and have a legal obligation to repair and maintain their properties.
Step-by-step Instructions on how to apply for PUA
Free Registration for Virtual REALTORS® Legislative Meetings
We are a collective force of 1.4 million REALTORS® who know that the buying and selling process is much more than a transaction. At local, state, and national levels, NAR advances issues important to the real estate profession and the livelihood of REALTORS®. Register for our first-ever virtual REALTORS® Legislative Meetings to join us in the fight to protect and defend the real estate industry. #NARLegislative https://2020.legislative.realtor/?cid=MY20002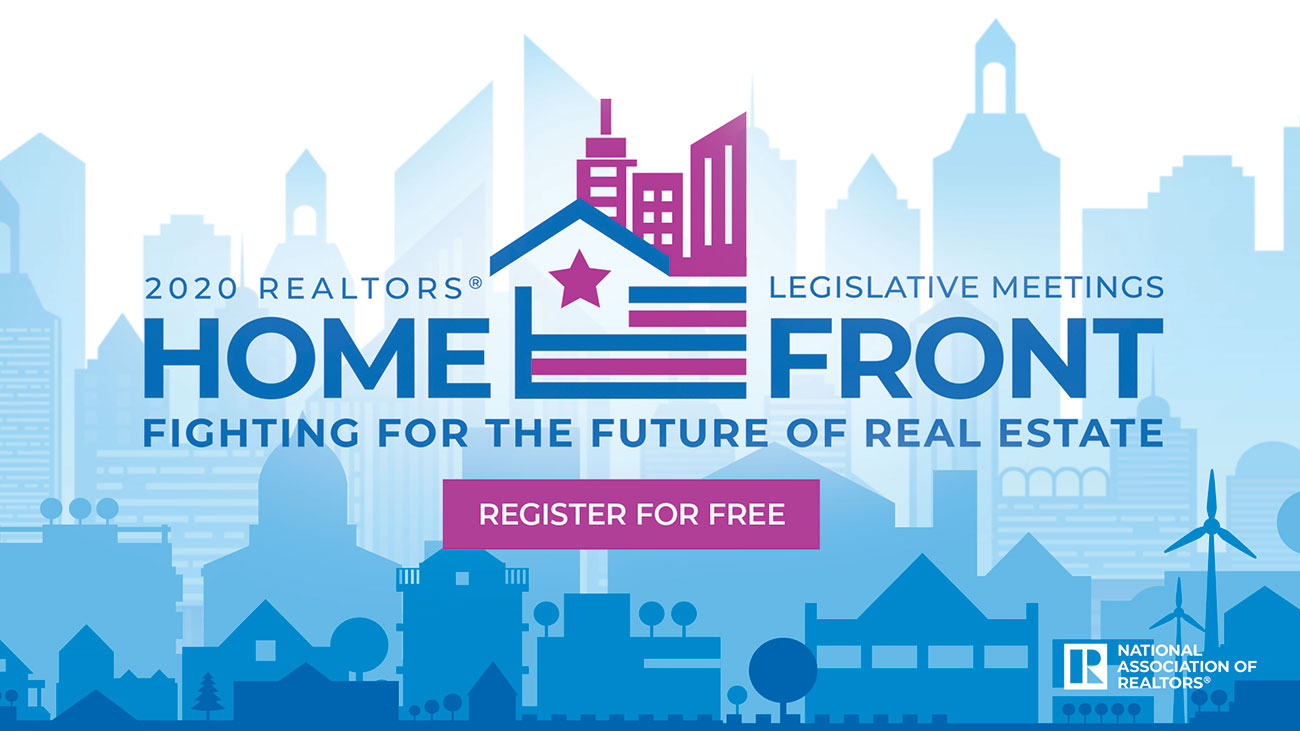 REALTORS® can Apply for Pandemic Unemployment Assistance 4/28
Beginning April 28, at 8 a.m., REALTORS® will be able to apply for Pandemic Unemployment Assistance (PUA) through the California Employment Development Department (EDD). PUA, a key component of the CARES Act, expands unemployment benefits eligibility to business owners, self-employed workers and independent contractors, including most REALTORS®.
If you need assistance, C.A.R.'s COVID Relief Hotline's hours are from 8 a.m. to 8 p.m. beginning April 28. Additionally, C.A.R. will be providing webinars on Wednesday and Thursday on the application process. You can also visit the Pandemic Unemployment Assistance page on C.A.R.'s coronavirus website, which will be updated as more information becomes available.
You can apply here starting Tuesday, April 28 at 8 a.m.: https://edd.ca.gov/Unemployment/UI_Online.htm
President's Message: Covid Updates – March 30, 2020
Board of Directors COVID-19 Message to Members (3/20/20)
President's Message (3/17/20)
Contact Us
Main Office Location
South Bay Association of REALTORS®
22833 Arlington Ave.
Torrance, California 90501
Phone: 310-326-3010
Fax: 310-325-7451
Hours of Operation
Monday – Friday: 9:00 am – 2:00 pm
Saturday and Sunday: Closed